Chic Tips for Styling a Living Room
September 12 2023 – Chic Home -Lawrence-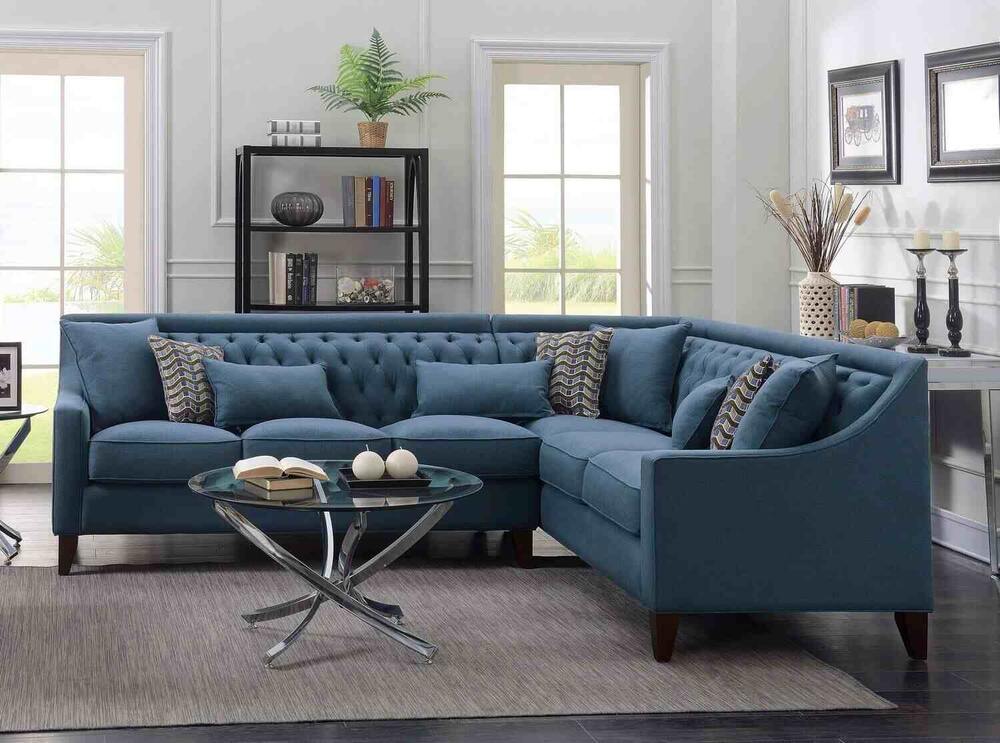 Whether you're moving in or looking for a refresh, the time is always right to restyle your living room. With the right pieces, you can transform any size space into a chic, comfortable space you'll never want to leave. Simple home decor ideas for your living room can make it your favorite space to work, rest, or enjoy time with loved ones. Try out some of our design tips to start styling your living room into an elegant new space.
Choose an Inspiration
The best way to start styling a living room is with something you love. This can be as small as a piece of art or something more substantial, like your modern loveseat. Build your room around whatever piece makes you say, "this is me." It should have the colors, patterns, and aesthetics that speak to you, so it can inspire more home decor ideas for your living room. If it's a large piece of furniture, this can be a great jumping-off point to fill out the space. For example, a couch or loveseat can inspire a table or ottoman to match.
Think About Function
When you're styling a living room, filling it with items based purely on aesthetics and style is tempting. While you're sure to have your own ideas about home decor for your living room, function is an important consideration. How do you plan to use your living room? Maybe you want a place to get cozy to read a book or watch TV, a space to entertain friends and family, or a thoughtful workspace. An important living room design tip is to map out how you plan to use your room before filling it with furniture and decor.
Create a Space for Display
Styling a living room is about more than filling it with furniture; it means bringing your unique style and favorite things to your space. After bringing in some luxury furniture for function and glam, add pieces of decor that inspire you. Use a bookcase or side table to display books, art pieces, or other memorabilia to make your living room your own.
Make Space for Art
One of the best living room design tips we have is to add some wall art to your space. Art is an essential part of styling a living room — it helps bring pieces together and adds a sense of life and movement to your room. Whether you like minimalist walls or an eclectic look, you want something on your walls to bring the room together.
Bring Some Comfort
There are many different ways to add comfort to your living room. You can bring in a pillow and throw blankets to help sitting spaces feel cozy yet highlight your style. Another cozy tip for styling a living room is to add plants. No matter how big or small, plants bring warmth and life to your space. Even a little bit of green can transform any small corner. Finally, consider how you can let more light into your living room. Curtains and shades are often overlooked as home decor ideas but in your living room they can let sunlight flow in for added warmth.
Other

 

Living Room Design Tips
Beyond these major considerations, there are a few additional things to keep in mind when styling a living room:
Try to get a mix of both light and dark colors. Too much dark can make your space feel heavy or unapproachable but too much white can feel sterile.
Similarly, look for a balance of patterns and solids. Unless you revel in a highly eclectic style, it's best to have patterns in pillows, throws, and rugs while your furniture stays with solids.
Play with texture! Pillows, throws, couches and anything you touch should make you feel comfy and warm. But, consider how the fabrics you choose will do with your daily wear and tear.
Styling A Living Room

 

with Chic Home
When it comes to styling your living room, you don't need to break the bank to create a cozy, stylish space. Our unique collection of living room furniture at Chic Home is full of pieces to make you want to sit down and stay all day at a price point that makes sense for almost any budget. Plus, we offer free shipping on all orders over $99 and 30-day hassle-free returns. The living room of your dreams is out there, shop Chic Home today to bring your space to life!